[ad_1]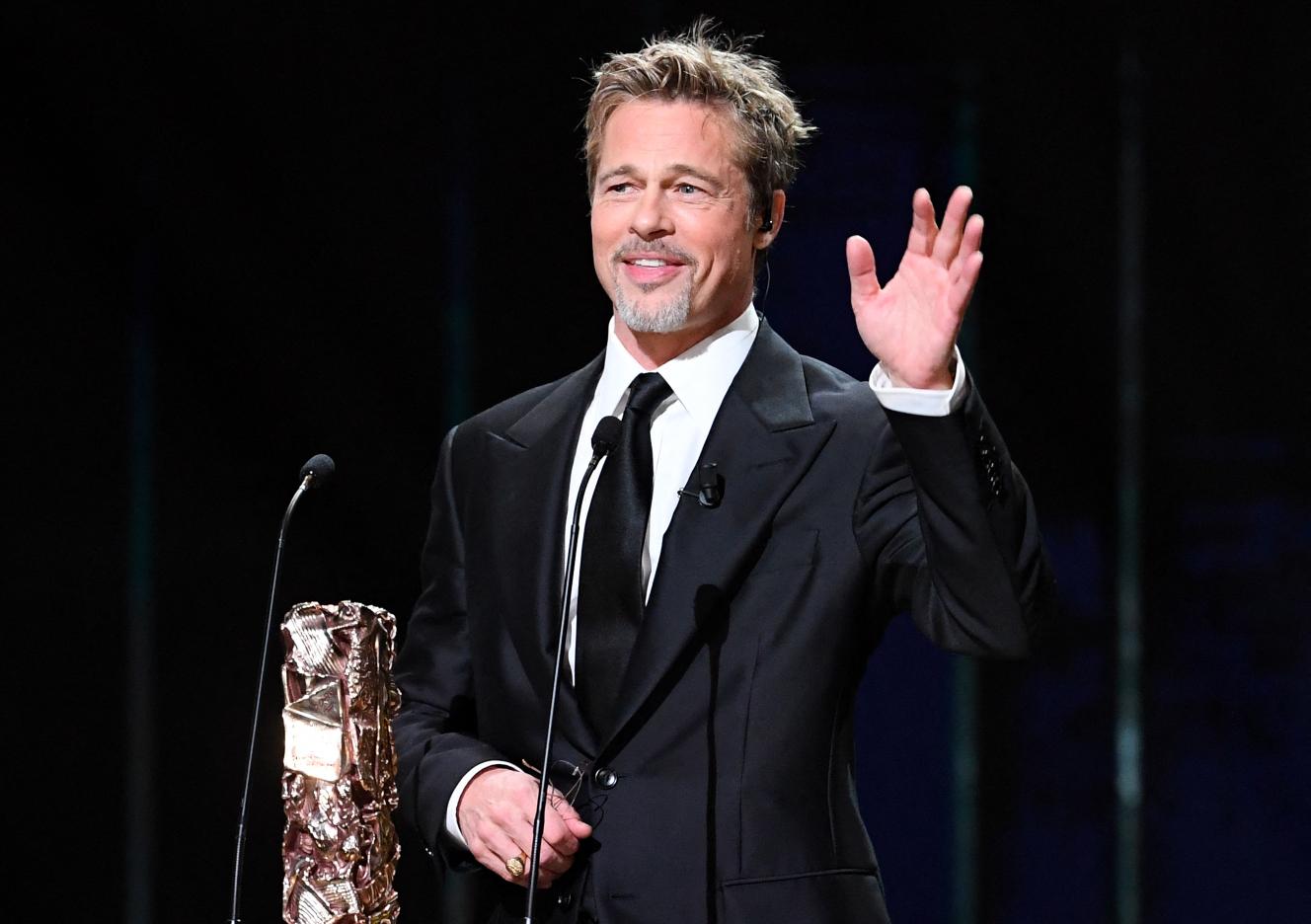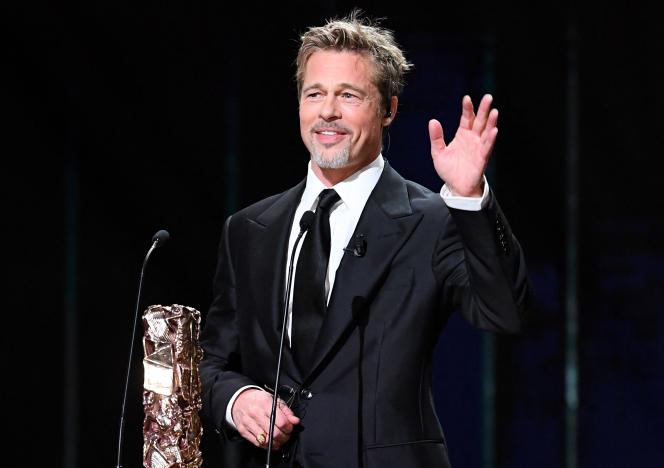 Recently, while hanging out in a Darty (yes, we get out of the house however we can), I came across an advertisement for a De'Longhi coffee machine for €599.99. The image featured a tanned, ageless Brad Pitt, leaning coolly on the immaculate worktop of a generic kitchen with a coffee in one hand. Looking away, as if he didn't care about the business of promoting the coffee machine, Brad managed to really produce the impression that he was my best buddy, with whom I would share a steaming cup of arabica in just a moment. That must be what an actor is, a guy who can sell you an unrealistic character who gets younger as he ages and an overpriced coffee maker both at the same time.
A few days earlier, during the 48th Nuit des Césars (Césars award ceremony), the same Brad Pitt made a surprise appearance to present an award to American director David Fincher, suddenly shaking up French cinema's self-satisfied elite. The secret was so well kept that the moment's "wow" effect was powerful. "He's the funniest bastard I've ever met," the actor said of the director of the film fight club. Standing ovation. Even if he is dogged by accusations of domestic violence, Pitt's aura is ironclad, which places him far ahead of other members of his community in terms of popularity.
Johnny Depp is now a poster boy for toxic masculinity, Leonardo Di Caprio is going overboard with his role as an overweight Peter Pan and George Clooney is crisscrossing Lake Como in a paddle boat. While Brad, on the other hand, increasingly embodies the solar, accessible Hollywood star, sensitive to our country's refined charms (he owns a wine estate in Miraval, in the Var, southeastern France). "What elegance! Absolute kindness, that's what. Like all the greats, they are simple. He complimented me. He loves France, he loves the cinema," French actor Benoît Magimel said enthusiastically, on the set of France 5 television on February 27 , reporting on his meeting with the American actor.
Read more
'The Night of the 12th' wins Best Picture, David Fincher honored at France's César awards
We are interested in your experience using the site.
An unsanctioned event
But here's the thing: During this undeniably boring TV show, Brad Pitt, star from the cinema heavens descended from his Olympus to warm up the egos of the French cinema, but he ended up in the middle of yet another "Don't Look Up " moment (named after the Netflix movie where, too busy having fun, the world doesn't want to see the giant meteorite speeding to destroy it). On the same stage at the Olympia theater, a few moments earlier, 24-year-old Nina, an activist with "Dernière Rénovation," had appeared, wearing a T-shirt across which was written, "We have 761 days left," in reference to the time we may still have – according to the Intergovernmental Panel on Climate Change – to keep the planet from warming more than the 1.5°C.
You have 27.04% of this article left to read. The rest is for subscribers only.
[ad_2]