[ad_1]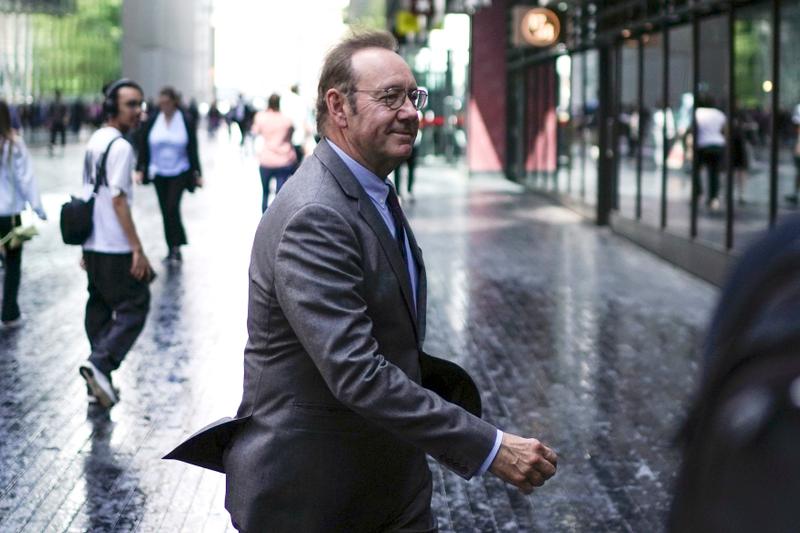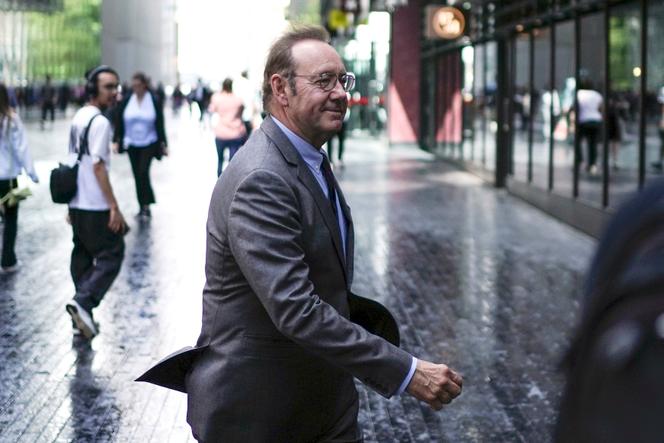 British rock star Elton John on Monday gave evidence as a witness for the defense at the sexual assault trial of Hollywood actor Kevin Spacey.
The two-time Oscar winner denies 12 charges concerning four men, including indecent assault, which are alleged to have occurred between 2001 and 2013.
Giving evidence via video link from Monaco, the musician and his husband David Furnish were questioned about Spacey attending an annual ball at their home in Windsor, west of London.
One of the alleged victims has accused Spacey of sexually assaulting him while he was driving the actor to the fundraising event, claiming he grabbed "so hard" they nearly came off the road.
Spacey, 63, had earlier told the Southwark Crown Court in London that the incident "never happened", adding that he was "not on a suicide mission." He said there had been a mutual flirtation between them and admitted to having touched the man but not in a "violent, aggressive, painful way."
Responding to questions from the prosecution, John said he recalled Spacey, dressed in "white tie", attending the fundraising event in the early 2000s. "He was on a flight, he came on a private jet and he came straight to the ball," John told the court, adding that Spacey stayed overnight at their home after the event. "I can't remember him coming after that," John said.
Asked if he came straight from the private jet, the singer said "I assume so, yes." Furnish, who was first to give evidence, also said he remembered Spacey's presence at the social event. "He was an Oscar-winning actor, there was a lot of excitement he was at the ball," the filmmaker told the jury. "Other than attending the ball I have no memory of Kevin coming to the house ever again," he added.
'Like another sound'
John was among the several celebrities that Spacey mentioned in court when he entered the witness box earlier in the trial. He spoke of giving a ping pong table to actress Judi Dench after they worked on the 2001 film The Shipping News together, saying they developed a "lovely friendship."
Spacey grew emotional on Monday, dabbing his eyes as the court heard character statements from friends and family. "House" and "Dead Poets Society" star Robert Sean Leonard described Spacey as "positive, supportive and respectful", while Chris Lemmon, son of "Some Like It Hot" actor Jack Lemmon, said Spacey was "like another son" to his father.
Spacey is an Academy Award winner for "The Usual Suspects" and "American Beauty", and was artistic director of London's Old Vic theater between 2004 and 2015.
At the opening of the trial late last month, the prosecution claimed Spacey was a "sexual bully" who revealed in making others feel uncomfortable, including by aggressively grabbing men's crotches.
The court has heard from the four alleged victims, who cannot be named for legal reasons, one of whom, a former aspiring actor, said he woke up to Spacey performing a sex act on him, suggesting the actor "drugged" him.
Last week Spacey in his testimony denied the sexual assault charges and described the prosecution's case against him as "weak".
He has previously told the court his world "exploded" when he was first accused of sexual assault several years ago by US actor Anthony Rapp in the United States, adding that he "lost everything in a matter of days." Rapp's allegations were found not proven last year. The trial continues.
[ad_2]